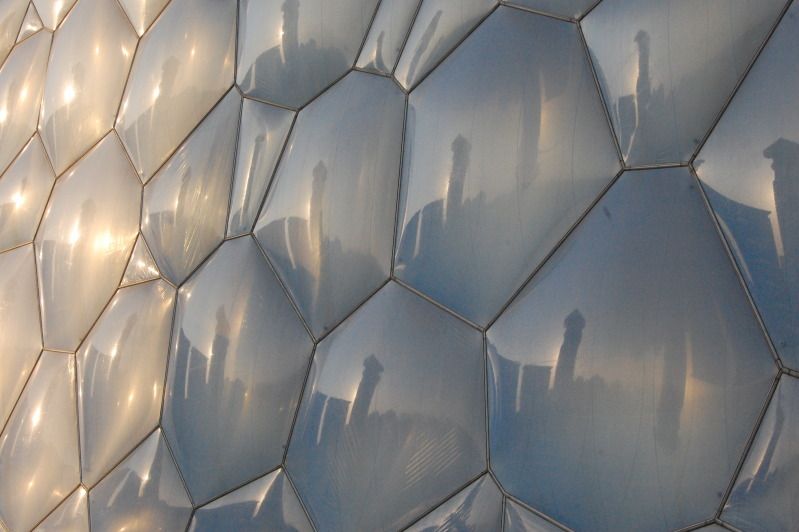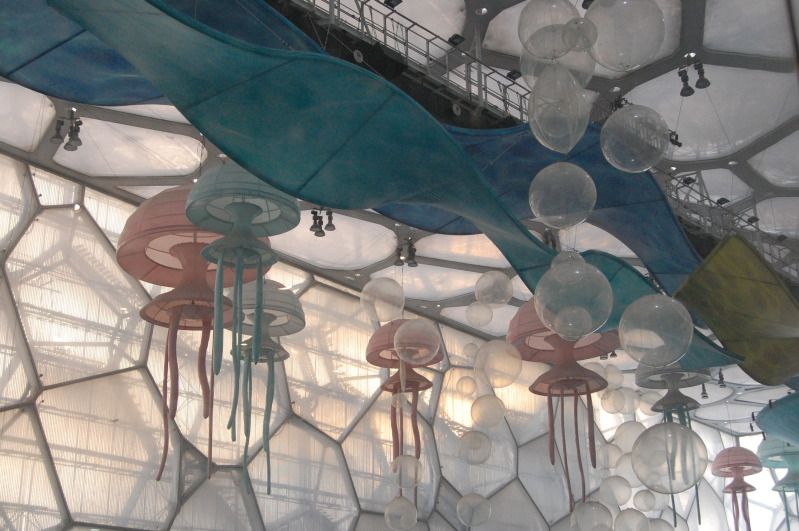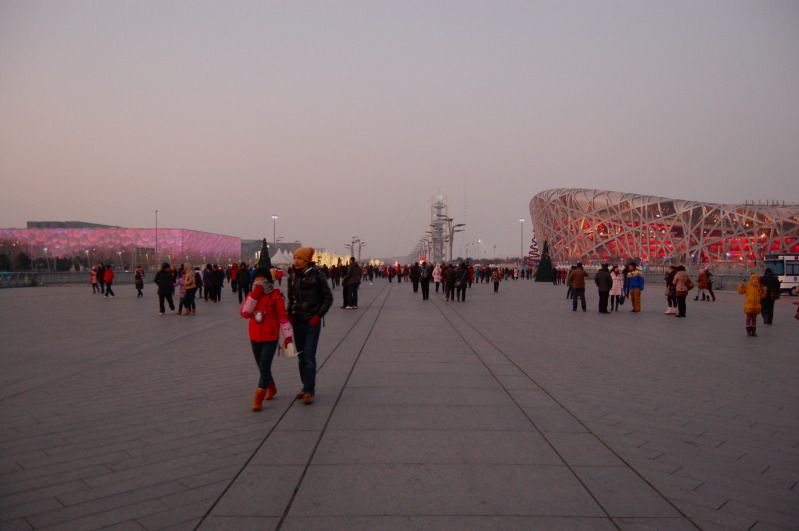 Maybe the funniest thing I have ever seen. Hundreds of people dancing to pop music in a wave machine swimming pool waiting for a the camera to land on them, so they could dance crazily and wave on a big screen. Now if thats not a way to spend a Saturday afternoon in Beijing, I don't know what is. The water cube is also by far the warmest place in Beijing.Bonus points.
Oh yes the architecture was quite interesting too. I flew over London last friday and saw the Olympic park. Judging only from the air the masterplan is a lot more impressive. Beijing consisted of one 'landing strip' with a buildings either side. Not very creative.
Someone clever pointed out there is a Olympics games every leap year....