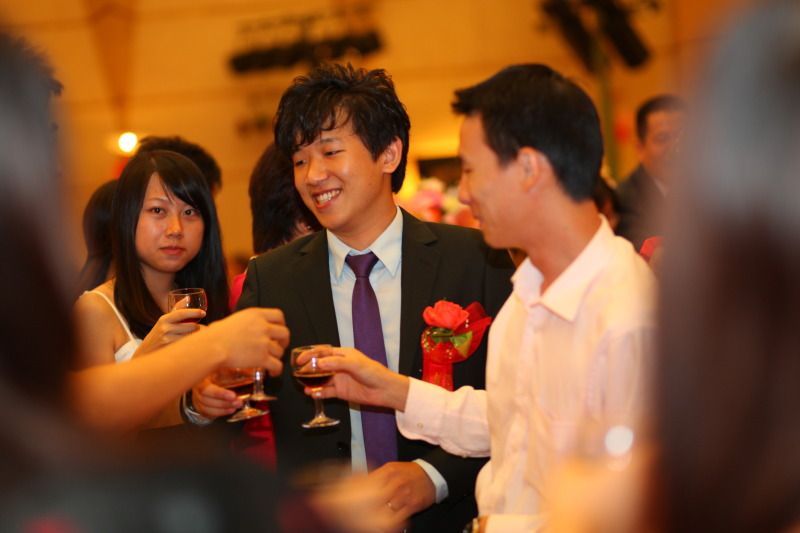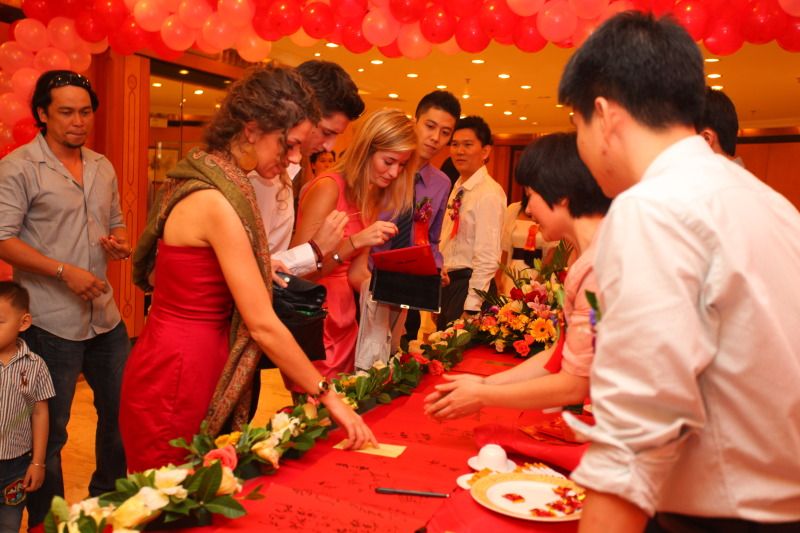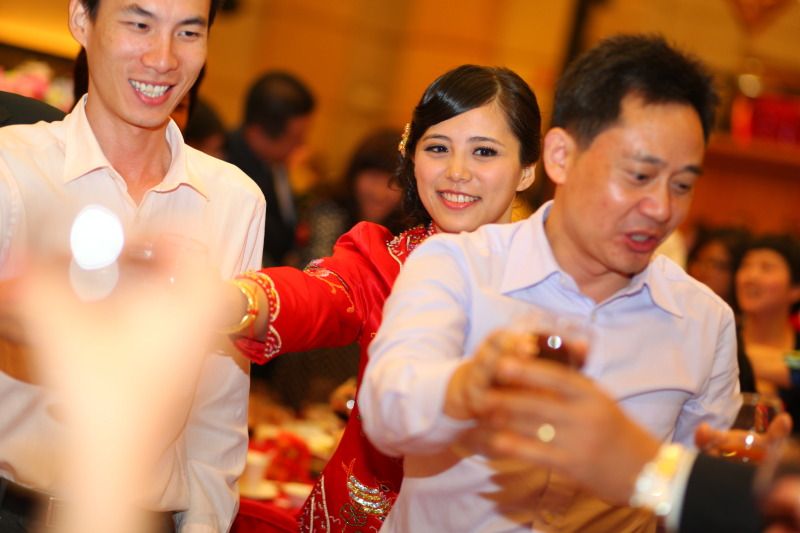 Last year we had the amazing privilege of attending our colleges wedding. Here are just a few features of a chinese wedding that I shall we encouraging the British to take up on my return.
- The wedding cake was plastic, apart from a real top tier (money saver!)
- The bride and groom had to take a shot with every single guest (Only polite, after all they have made the effort to come, it doesn't matter that by the end of this ritual you will not even remember your own wedding)
pictured above
- Look closely on the table we were signing, snacks or fags? (catering for all sectors of society, equal opportunities and all)
- The food served was a piglet for each table, with a full pig for the head table, the pig came out in a celebratory dance and had two working light bulbs flashing where the eyes would have once been..... (gives people something unique to remember about your big day)
Now who said said that being on another continent would stop me from contributing to the wedding plans! Congratulations big sis!! Missing you, te amo!