DAY 1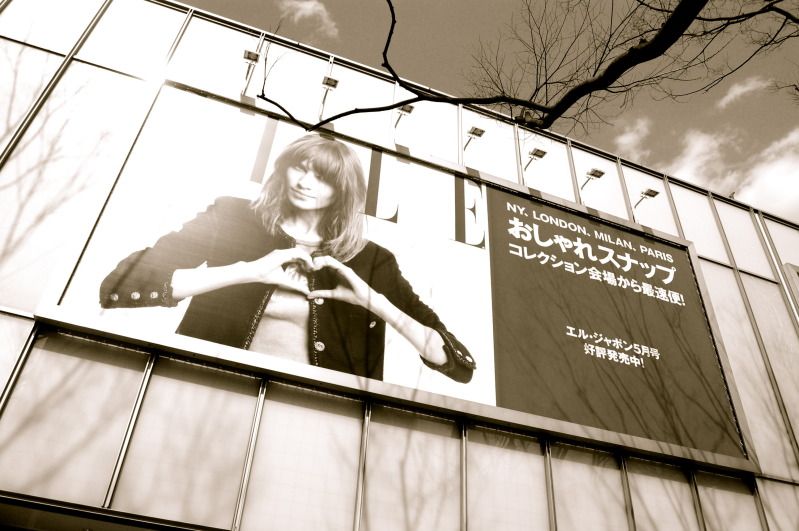 I was going to make individual posts about Japan, but we went for such a short amount of time it doesn't seem worth it. So here is a quick guide to a long weekend in Tokyo.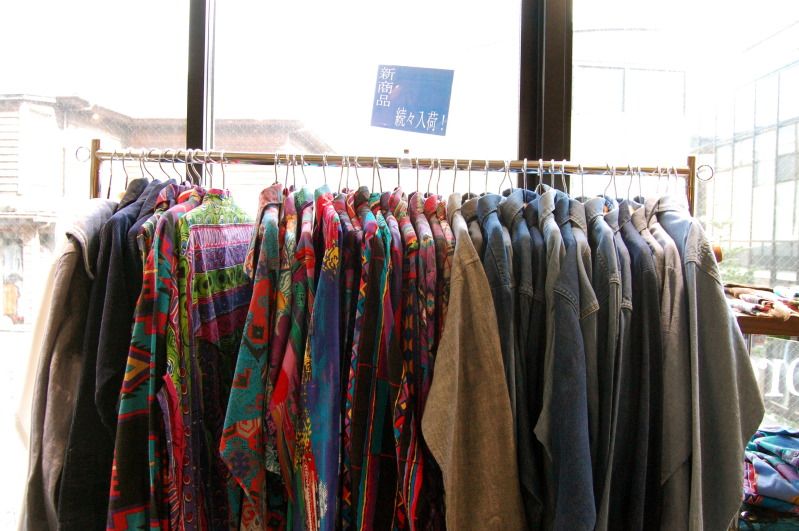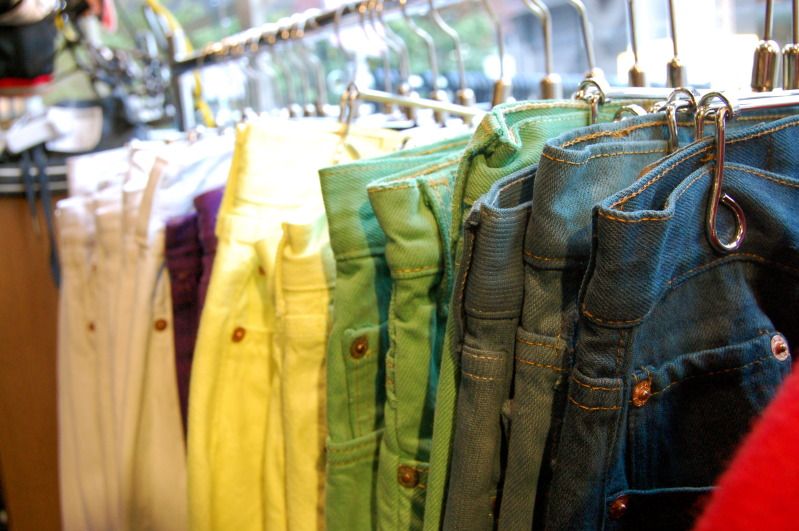 Firstly we headed to the area around Harajuku (famous for Harajuku girls, of which we saw a few, Go Gwen!?) and found an amazing street of vintage shops. Really regret not buying a pair of dungerees, alas China wouldn't get the irony. These photos are taken in
Thrift Store Chicago, Jingumae Store
.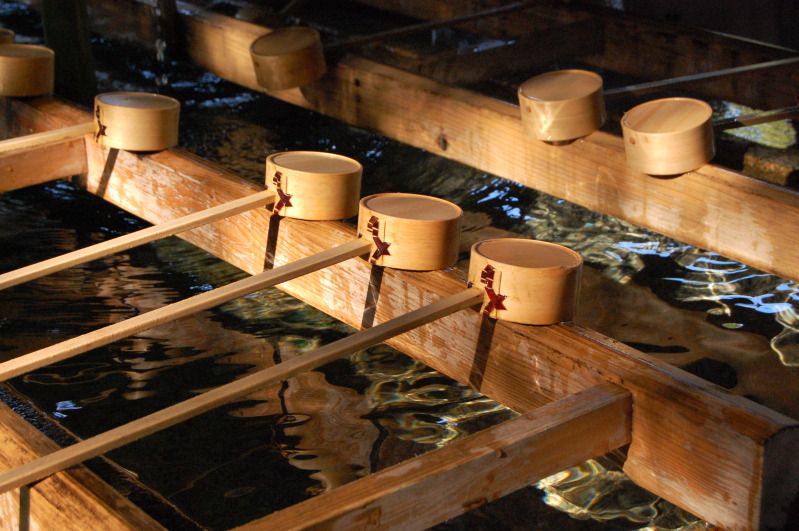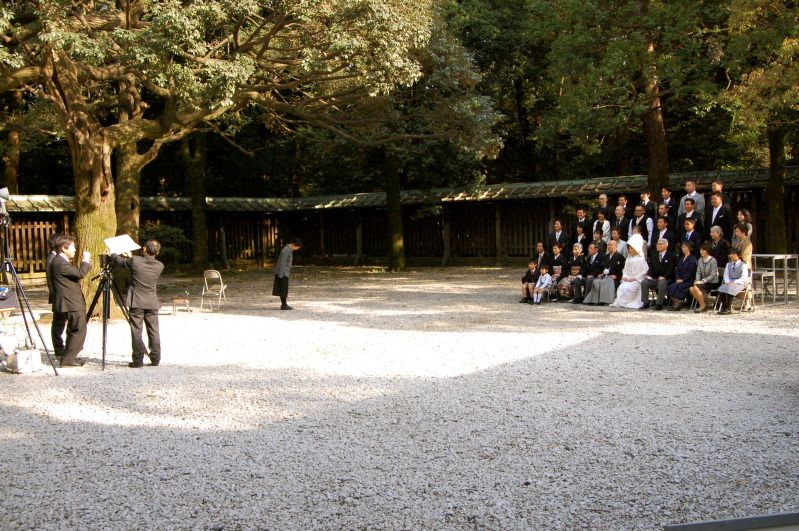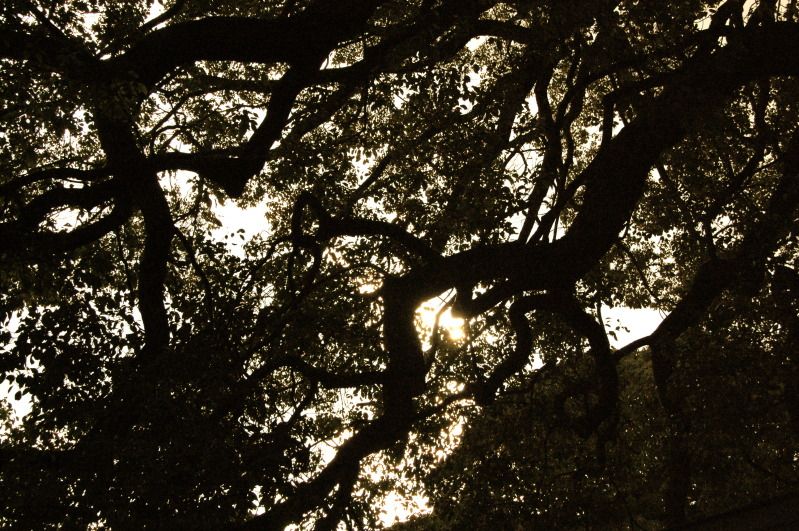 Next to Harujuku is Meiji Shrine, situated with in a park, it is very calm and beautiful. The water is used to wash the soul before entering the shrine.
There were several traditional Japanese wedding taking place whilst we were there too, which was were strict, yet exquisite.
DAY 2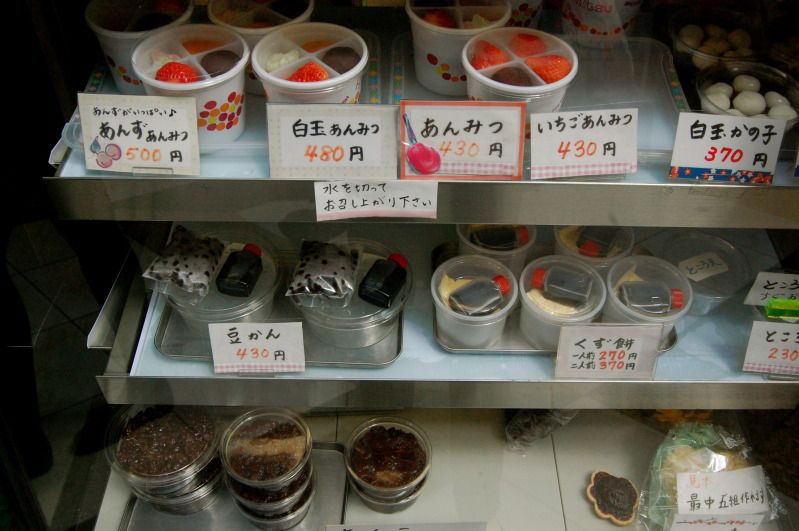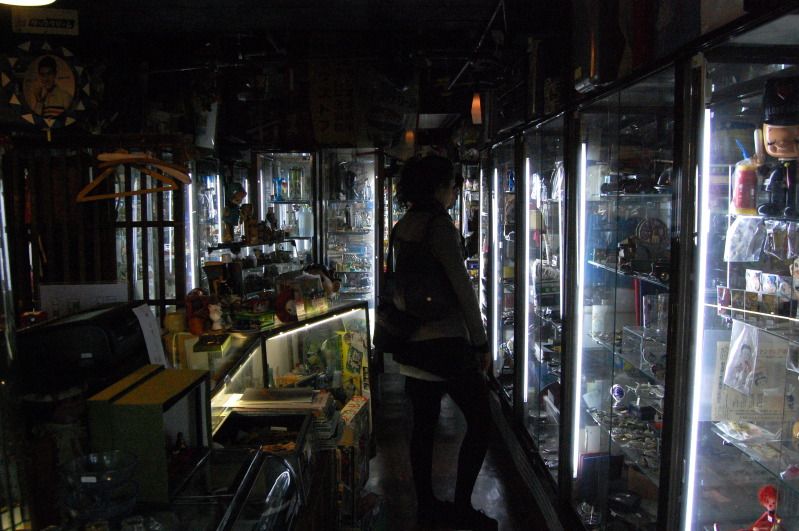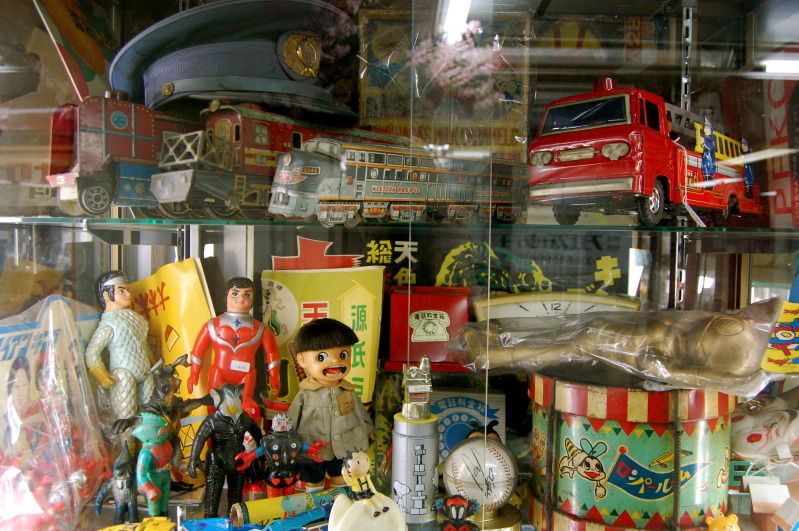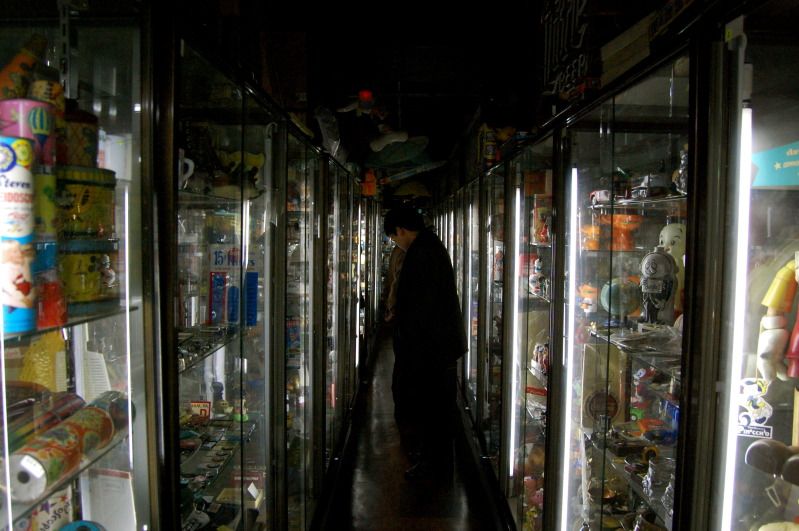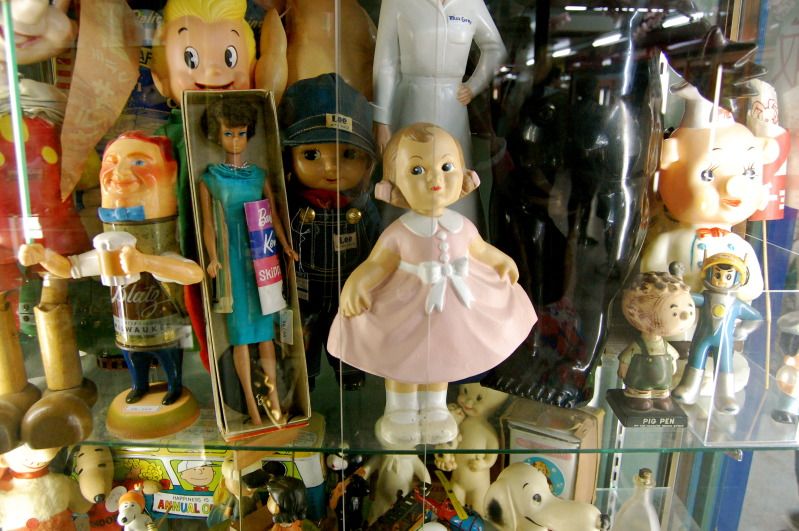 DAY 2
We went to the edge of Tokyo to find a real locals district and visited lots of interesting shops including this vintage toy shop and plenty of Manga (Japanese cartoons) shops.
Then I went off to visit a friend that I met at this party in Florence..
CLICK HERE
. random I know, but it gave me the opportunity to see Toyko how a local does.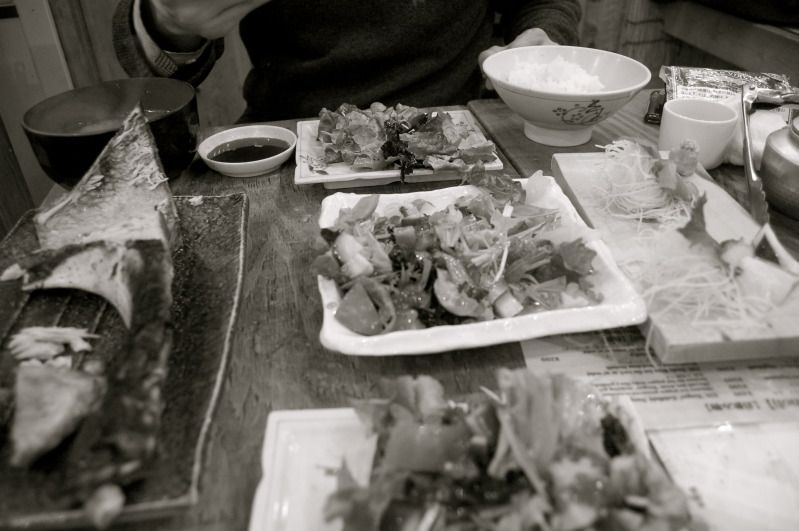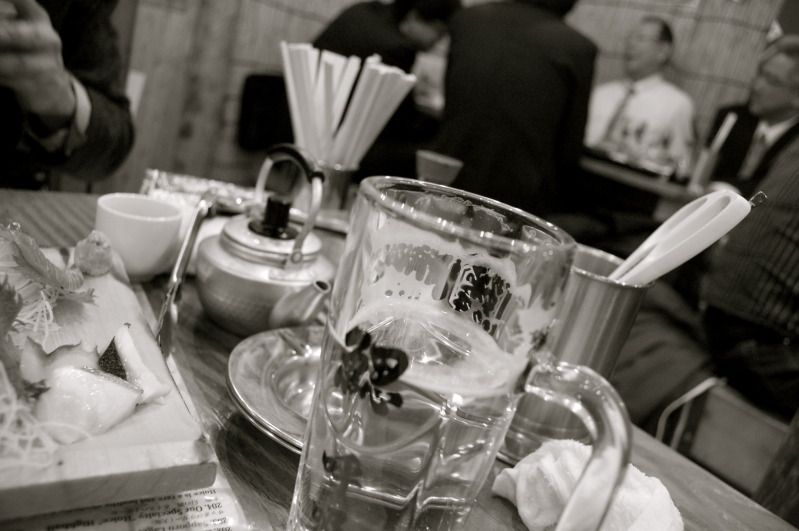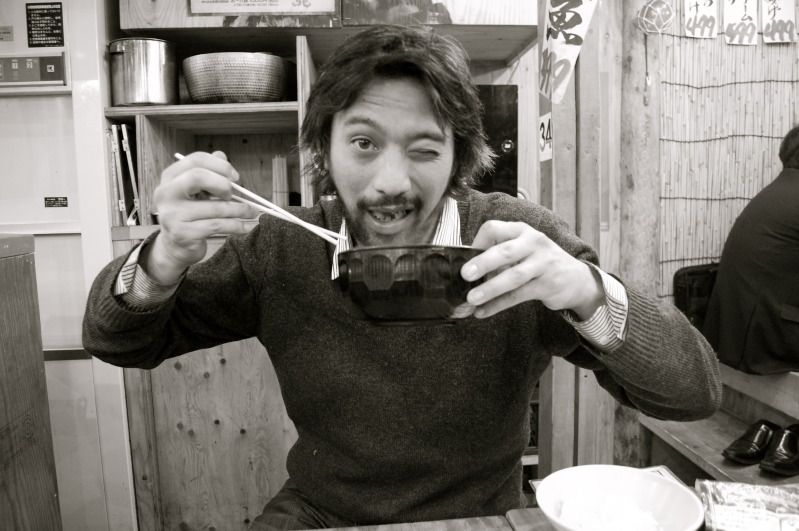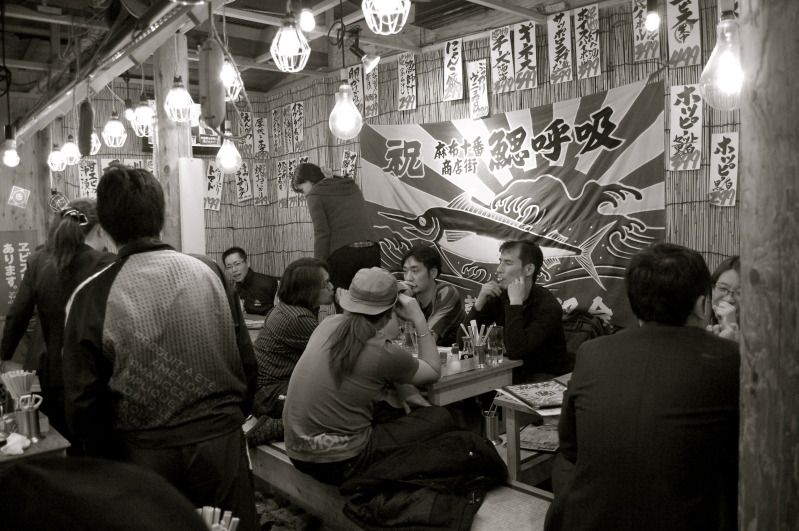 DAY 3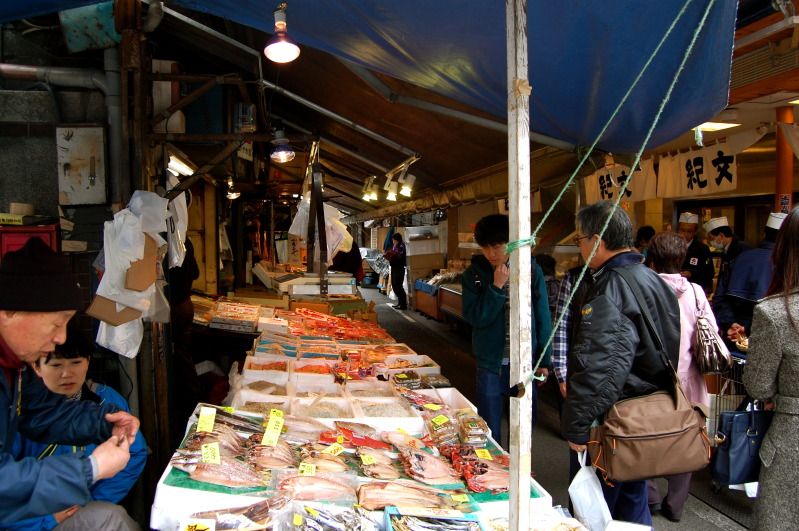 One of the big attractions is the Tsukiji fish market. However I think that if you really want to see the market then you need to be there at 4am to see the big catches come in and be sold to the vendors. Otherwise you end up rocking up at 10am with hundreds of other tourists and eating some fish for breakfast. Which did not go down well on my western stomach.
(Below) The Toyko Forum in Ginza designed by Rafael Vinoly- like a ship in a sea of order.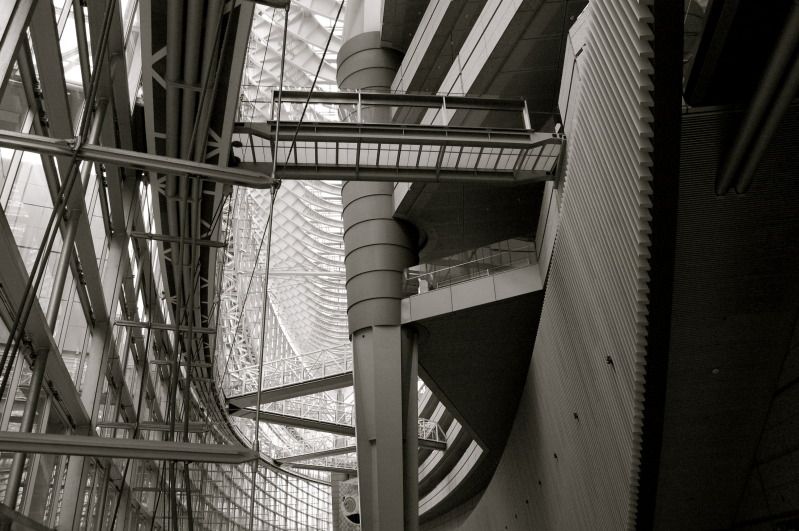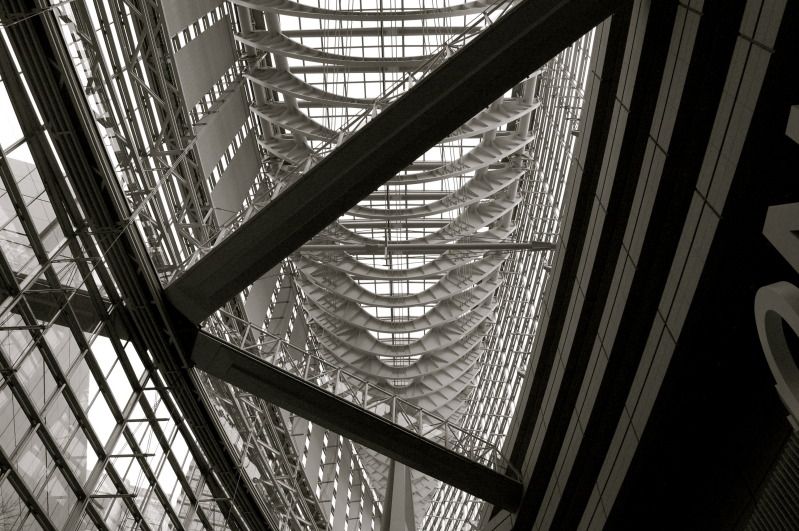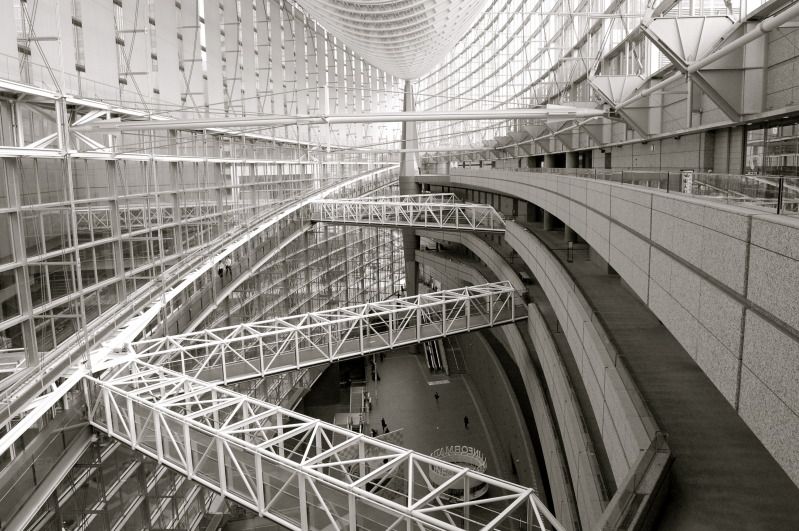 DAY 4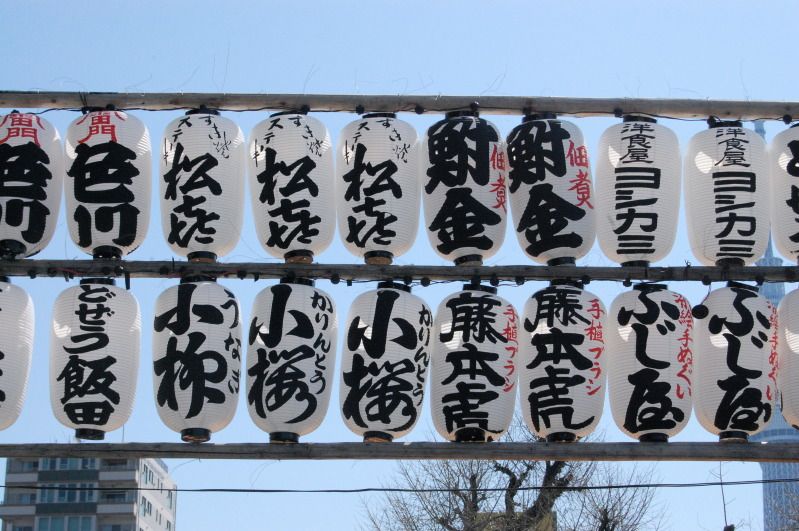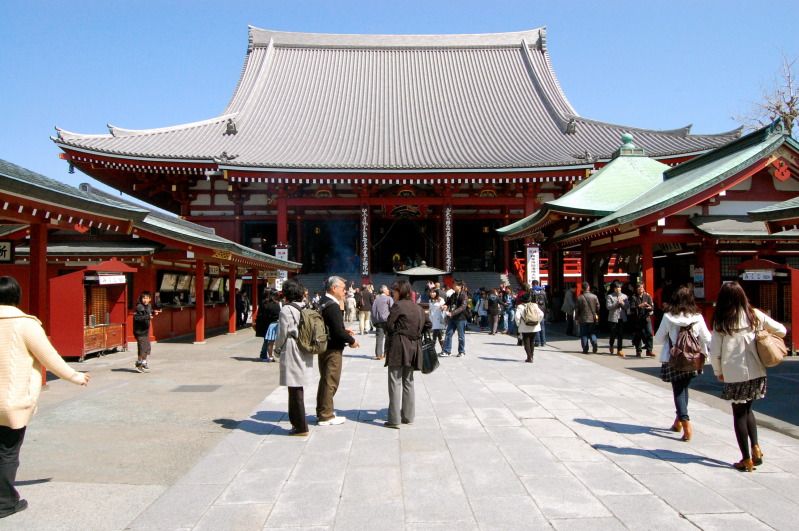 Lastly before we caught our flight back to Hong Kong we visted the Asakusa Temple right next to where we were staying. Our hostel was called
Kai's hostel
and was perfect as a base. Afterwards we went to the see the cherry on the top of our trip, literally, the Cherry Blossom on the first weekend of the season, (more on that later).
I loved Tokyo, and would recommend it to anyone even for a long weekend.
Arigatou Tokyo, mi manca sempre!